The Renal Diet (CKD 3 & 4)
The Renal Diet is a subsidiary of MagicKitchen.com, a prepared meals company. We have been producing healthy meals for years, and now we also cook and freeze meals for the renal diet. These are perfect meals for the renal diet, packaged, frozen and delivered.
There are 7 full Meals in each package, and the meals are created by our chefs to be delicious as well as fitting into the needs of someone on the renal diet. How about Cheese Manicotti & Vegetable Alfredo, Cod with Miso Ginger, Shrimp & Vegetable Linguine, Chile con Carne, Cheese Ravioli with Meat Sauce, and Chicken Marsala With Rice?
These delicious meals come frozen to your door, and are easy to heat in the oven, toaster oven or microwave.
Sound tempting? Order now!>>
The link above will take you to our main site, MagicKitchen.com, to purchase your meals.
Meals come in a tray, but we recommend transferring them to a plate for visual appeal. The best thing is that a diet with some limitations like the renal diet does not have to taste bad and the experienced chefs at MagicKitchen.com will make you a believer.
If you or a loved one is about to start dialysis, the renal diet from MagicKitchen.com is the simplest way to ensure your nutritional needs are met. Prepared with fresh ingredients and without unnecessary chemicals and additives, you can feel confident you are getting quality food nutrition with taste that satisfies.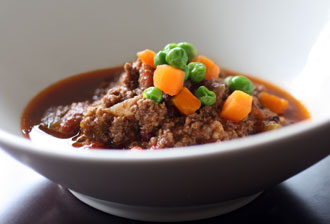 Renal Meals and Us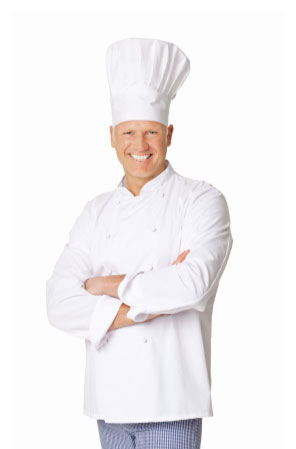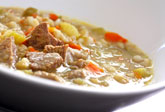 Beef Barley Stew for the renal diet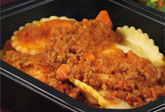 Ravioli with Three Cheeses Dinner for the renal diet

Our Customer Service team is ready to talk to you
Our knowledgable staff will tell you about our meals and how they can help your renal diet.
What is the Renal Diet?

The nutritional demands of the renal diet can be quite challenging even for the most nutritionally adept persons out there. There are different rules and conditions for those who have kidney disease, are about to start dialysis, or who are already undergoing dialysis. For each one of these scenarios, the nutritional needs are very clear but often difficult to meet with a typical diet.
Do you know for certain that you or your loved one is getting the proper nutrition that the renal diet requires? Do you know what all of the ingredients of your favorite foods are or what all of those chemicals on the nutrition labels might be doing to you? These are important questions to answer to ensure that those with kidney issues are receiving the greatest care and nutritional health possible.
If you don't know if you are following all of the dietary rules, there is a great, simple service that can help. MagicKitchen.com provides fully prepared, nutritionally sound meals delivered directly to your door. Now they have developed a complete menu specifically for those who are following the renal diet. This takes the hassle, confusion, and worry out of trying to create meals to the doctor's specifications.
For those who are preparing to start dialysis, the doctor will often advise a much lower protein intake in the attempt to keep the need for dialysis at bay for as long as possible. Because the kidneys work to remove wastes from the body, and there are a lot of waste products from protein metabolism. But then, once dialysis has begun, patients will typically be advised to increase protein to maintain weight and replace muscles and tissues that you might be losing.
In addition to protein, there are many minerals and nutrients that need to be monitored for kidney health. For instance, too much phosphorous in your body can result in a lower level of calcium. Without enough calcium, one could experience a loss of bone material. In this case, you should select foods that are higher in calcium but lower in phosphorous. A lot of dairy products are high in both so knowing the good sources from the bad is critical.
Having too much potassium in your system can also be dangerous. High levels of potassium can result in irregular heart beat which can be frightening and even lead to death. Potassium is found in a lot of different foods and even fruits and vegetables, so knowing which to choose to get the correct amount is of the utmost importance.
Carbohydrates, fats, sodium, iron, and fluid intake are other critical components of the renal diet. MagicKitchen.com prepared meals takes all of the guesswork out of kidney disease nutrition and provides complete, nutritious meals directly to you.
Our Customers